Select Caribbean Properties
Select Caribbean - Profile:-
For nearly a decade, Select Caribbean Properties has specialized in luxury real estate offerings in the Dominican Republic. With links to other agencies spread throughout the Caribbean, Europe and North America, this small but dynamic firm lists fine homes and building lots in the better communities of the north coast as well as large development parcels, farms and high-end commercial properties.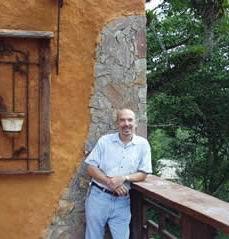 Michael I. Chazen - Mobile: 1-809-865-3650
Michael I. Chazen, an international entrepreneur, having traveled all over the world for so many years finally found the right location to complete his way of living in a natural environment on the north coast of the Dominican Republic.
Select Caribbean brokers will show the discriminating client properties that represent current as well as lasting value. In an environment of robust growth here in the Dominican Republic, some projects are thrown together quickly, without regard for long-term value. Select Caribbean does not list these, preferring only those properties which, as a result of their many years' research and experience, prove to be stable and secure.

Sabine A. Mertes - Mobile: 1-809-885-2260
Sabine A. Mertes just wanted to stay for a short time on this beautiful island to improve her Spanish knowledge, after finishing University and working for the European Community in Luxembourg. The easy living on the Caribbean island draws her every day like a magnet and keeps her staying.

Though there are dozens of real estate agencies in the Dominican Republic, many have existed for only a year or two. Select Caribbean's two principals have over 30 years' combined experience living in the Dominican Republic, and as a result, know the realities of life there. Intimate knowledge of real estate laws, strong relationships with good real estate attorneys and considerable experience building, renovating and, finally, selling real estate ensure the prospective investor of a professional, profitable relationship with positive results that will stand the test of time.
Their customers are more than customers, they become friends.
Living in the Dominican Republic is not only a dream, it can be reality.
Select Caribbean Properties offers a large choice of Dominican Republic real estate. Properties located in Sosua, Cabarete, and Cabrera

---
---