CampoReal financial restructuring in bankruptcy protection
The economic crisis and the suspension of credit by the banks
has forced the CampoReal luxury golf resort in Torres Vedras to
request bankruptcy protection while a financial restructuring
plan is put in place.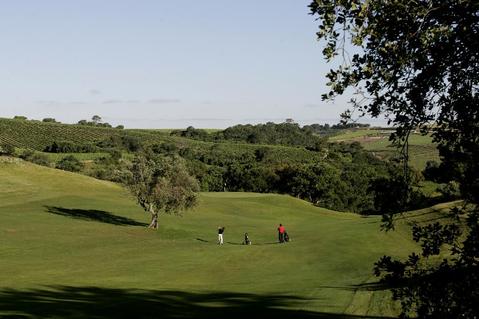 Picture courtesy of CampoReal Golf ©
The units of the tourist village are owned by various
individuals and entities and we recently reported here that Zara
Phillips, (12th in line to the British throne, and with Mike
Tindall the other Royal wedding in 2011) is building her first
home abroad at CampoReal.

According to internal communications to employees of the group,
the hotel is owned by Banco Comercial Portuguese (in the list of
creditors), the golf is owned by the Tourism Fund (Tourism
Portugal, and the banks BES and CGD). Taken together, the assets
represent a value exceeding 140 million euros.
The boards resolved to apply for insolvency (bankruptcy) of the
four companies that control the various aspects of the luxury
tourist resort. Orizon Hotel & Select, Orizon CampoReal,
Sociedade Agrícola Quinta do Manjapão, Orizon Investimentos
Imobiliários e Turísticos. Between them they are responsible for
exploration and promotion of the Hotel, Golf and Select
Residences, The Vineyards, Vacation and Real Estate Investments.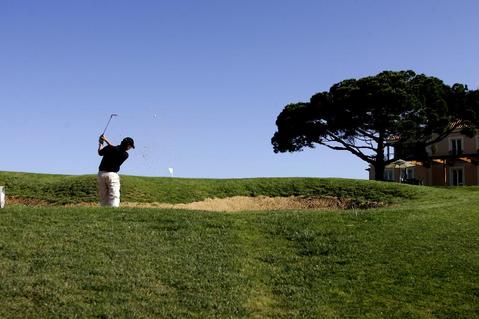 Picture courtesy of CampoReal Golf ©
According to an explanation sent to about 150 employees:- The
financial crisis in 2008 led to a brutal and unexpected
restriction of bank credit, including the unilateral suspension
or cancellation of funding. Costly losses at CampoReal Hotel and
Golf, in the management of Select Residences combined with a
three year freeze in real estate sales all created financial
imbalances and inability to meet commitments to creditors.
The Resort CampoReal which opened in October 2007 was associated
with the Westin brand, the only five-star hotel from the
Starwood chain in Portugal, until November 2009 when it came
under management by the Orizon group. The venture was the scene
of events of major companies, such as the BCP golf tournament,
the EDP media day "Press Day".
Picture courtesy of CampoReal Golf ©
The Chairman of the regional tourism board, Antonio Carneiro, is
reported in the media as suggesting that the Orizon group
insolvency was requested in early July as a result of the
financial crisis affecting the banking system.
Eduardo Netto de Almeida, president of the Orizon group,
confirmed "The decision arose when the board of directors
recognised the inability to meet financial commitments."
Eduardo Netto de Almeida expects to maintain the operation of
the group, which has about 150 employees, until the creditors
meeting and believes a financial restructuring plan will enable
the continuity of the entire resort.
The insolvency petition is for a continuation of the current
administration, under the tutelage of an administrator appointed
by the court.