Free Tickets for A Place in the Sun Live and Meet the presenters of the hit Channel 4 TV show - April 2013
Amanda Lamb, Jasmine Harman, Jonnie Irwin and Laura Hamilton will be
at this spring's official overseas property exhibition that helps
house-hunters find a dream property. There's also the chance to take
a screen test at the exhibition to appear on the next series of the
TV show.

A trip to The Portuguese Property Pavilion at A Place in the Sun Live
at London Olympia on 12th-14th April will allow you to find out a lot
more about a buying a home on the Silver Coast in Portugal.
There are currently bargains to be had with distressed and foreclosed
offers in Iberia, Spain and Florida for example. And you don't need to pay
the £10 per person or £15 per couple being asked for tickets to the
show, because you can now get them free (more links later).

The Portuguese Property Pavilion, held in association with the
Portuguese Chamber of Commerce for the UK has much for Silver Coast
enthusiasts, including some interesting speakers and free-to-attend
Q&A sessions with industry experts.
Christina Hippisley from the UK Portuguese Chamber of Commerce is a bilingual Portugal expert on hand to answer your questions. She has owned a business in central Lisbon and lived in Cascais, near Estoril. Christina has worked in the residential real estate sector with some of Portugal's best known resorts including Quintas de Obidos and Praia D'El Rey
Christina Hippisley says,
"The Silver Coast is cooler, more rural and offers much better value for money than the Algarve. It appeals to those looking for an authentic rural lifestyle and who are keen to learn Portuguese and integrate into the community. It is also closer to Lisbon with its many cultural attractions and large international community."
Indeed Christina became so keen on the Silver Coast that she has owned a home here since 2008.
An accompanying series of seminars taking place in The Portuguese
Property Pavilion will inform and educate you on the property market
in Portugal. Including:-
Mortgages, taxes and banking in Portugal by Judith Price Coelho of bankers Caixa Geral de Depositos

Legal briefing - how to buy and sell property in Portugal by Ricardo Ferreira of Lawyers Martinez-Echevarría - Perez - Ferrero

Living in Portugal - how to build the life you want by Robert Edwards of Cerro Novo Property Agents.

Foreign Exchange - how to buy your property and minimise costs by Nick Jones of Premier FX

Buying in Portugal - where to buy and what to look for by David Rowat of Portugal Property Ltd


You can also ask the industry experts questions about buying property
in Portugal at any time during the day in an area devoted exclusively
to Portuguese property which brings together developers, agents and
legal experts to give you insight into how to buy a home safely and
with confidence.
The exhibitors there to help include the UK Government in the form of
the Foreign and Commonwealth Office to advise on worldwide
government, relocation and travel.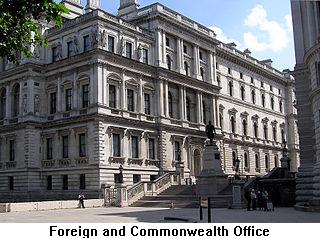 Other exhibitors offer advice on:-
Tax,
Legal Matters,
Financial
Services,
Insurance,
Transport,
Mortgages,
Foreign exchange/currency.
See the exhibitor list here:-
http://exhibition.aplaceinthesun.com/exhibitorlist/
There is a wide selection of property available from hand-picked
agents selling property from the popular areas of the Silver Coast,
Lisbon, Porto and the Algarve including apartments, townhouses and
villas. Many properties are located on or near a golf course and
often benefit from a private or shared pool.
As well as the Silver Coast there will also be property from the
other regions of Central, Northern and Southern Portugal such as
Albufeira, Faro, Foz do Arelho, Lagos, Obidos, Olhao, Portimao, Praia
de Luz, Lisbon, Tavira and Vilamoura.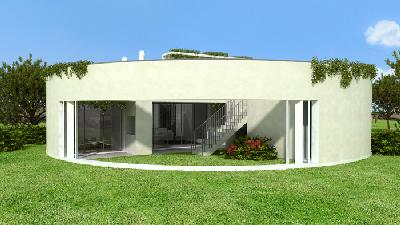 A Place in the Sun Live helps house-hunters find their dream property
around the world, with houses, villas and apartments for sale in
popular areas of France, Spain, Portugal, Italy, Turkey and Florida
so if you're buying a holiday home or an investment property abroad
there is something for you.
I checked out the exhibitors listed, and as of 12th March only one
agent had any property on the Silver Coast, so, as usual, the focus
of many Portuguese agents is the Algarve. I understand they are still
adding exhibitors to the list so there may be more for the Silver
Coast by April.
To claim your free tickets simply complete the form on the web site
link to produce an "eticket" to gain entry to the show. Tickets are
valid for one person, but you may print out as many as you need:-
http://www.aplaceinthesun.com/etickets/freeticket.aspx
Tickets usually cost £10 each, but if you have been using the 4homes
area of the Channel 4 website you are invited to attend the
exhibition with your Free Tickets obtained here:-
http://www.aplaceinthesun.com/etickets/channel4.aspx
Details of the show and tickets at an offer price of £15 for two
persons with the free magazine are here:-
http://www.aplaceinthesun.com/exhibition/visitorportuguesevillage.aspx
A Place in the Sun Live reaches a large, motivated audience of UK
buyers of overseas property. The exhibition is Europe's largest
overseas property exhibition attracting thousands of visitors looking
for help and information on buying overseas property.
Agents, developers and companies supplying services to property
buyers, such as lawyers and currency specialists meet and spend time
with potential new clients.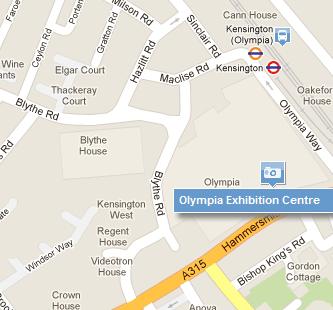 Click here for Olympia Exhibition Hotels, London
A Place in the Sun Live at Olympia London is a three day show
attended by approximately 5,000 visitors who are in the market and
planning to buy overseas:-
60% of visitors plan to buy in the next 12 months
87% intend to buy within 24 months
The average visitor's budget for overseas property is £175,000
50% plan to buy from savings with no need for finance
The average household income of the visitors is £64,000
The average visitor age is 49 years
93% of the visitors do not attend any other overseas property show
The A Place in the Sun Hub is the central point where visitors can
meet the stars of the TV show, attend presentations on where and how
to buy and, of course pick up their free copy of the Show Guide and A
Place in the Sun magazine.
Country-specialist areas at the show include:-
The French Property Village
The Florida Property Pavilion
The Portuguese Property Pavilion
The Italian Property Pavilion
A Place in the Sun Live is the largest, most successful international property exhibition because of the power of the TV brand A Place in the Sun. More info on the extensive marketing campaign is here:-
http://www.aplaceinthesun.com/exhibition/exhibitinginformation.aspx