Portugal property market is picking up - golden opportunity
The golden visa opportunity which I mentioned in my recent article of May 5th entitled "Portugal gives gold visas to non-Europeans who buy houses" seems to have come to the attention of the UK media.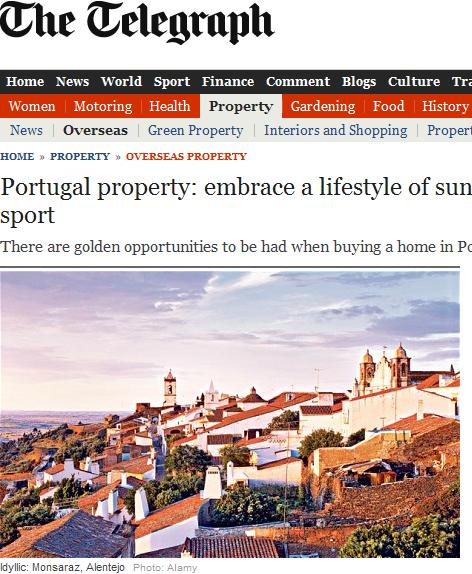 I noticed the recent article pictured above in the Telegraph on the 17th June with an appropriate byline/sub-header, "golden opportunities to be had when buying a home in Portugal".
The article by Jake Wallis Simons is very positive about the property market in Portugal, as well as drawing attention to the obvious benefits of our calmer lifestyle and friendly folk, the spectacular beaches, excellent food and wine, golf, watersports and pleasing climate.

Continue reading "Portugal property market is picking up - golden opportunity" »