Svenska Skolan Lissabon - Swedish School Lisbon
Svenska Skolan Lissabon - Swedish School Lisbon in Carcavelos offers a Swedish education from pre-school through sixth grade for Swedish, Finnish, Danish, and Norwegian children.
Since 1957, children have been taught according to the Swedish National Curriculum in this private school. Pre-school for children aged 1 to 5. Kindergarten class for 6-year-olds. Primary school 7 to 9 years old and Secondary school 10 to 12 years old (Grade 4-6). In certain cases the school may offer students in Grades 7-9 the opportunity for long distance studies in cooperation with Sofia Distans in Stockholm.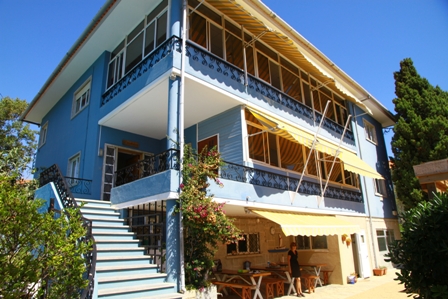 Externato Sueco - Svenska Skolan i Lissabon
Rua de Quelimane 174, Carcavelos
2775-620 Parede;
Tel: +351 21 457 06 46
Fax: +351 21 458 32 60
GPS Coordinates: 38°41'12.7"N 9°20'24.5"W
Google Maps

The Swedish School is governed by Swedish educational laws and rules, with regular inspections by the Swedish School Inspection Authorities. English is introduced in Grade 1 and Portuguese is taught twice a week by a native Portuguese teacher. Upon graduation from the Swedish School students will be prepared for the return to school in Sweden, or for transition into Portuguese or international schools.

Continue reading "Svenska Skolan Lissabon - Swedish School Lisbon" »