Dolphins on the Silver Coast Portugal
We took a walk on the beach at Bom Sucesso today and down to the
opening of the Obidos Lagoon. It's a pity I didn't bring the
camera as the dolphins were both the most numerous and the
closest to the shore I've seen. (the picture I've included here
is a Bottlenose courtesy of NASA)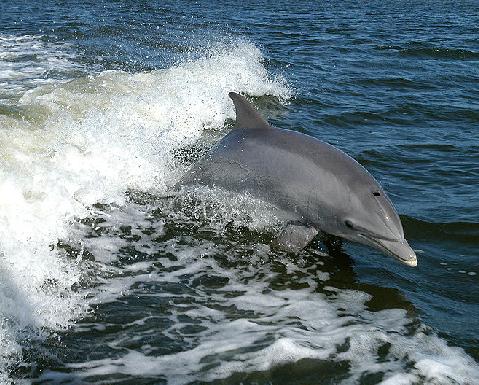 We've seen dolphins off the coast at Foz do Arelho before, but
on this occasion there were at least fifteen clearly visible
from the beach. Both Common Bottlenose and Short-beaked
Common Dolphins are found in our waters.
Regular boat trips are organised to the Berlengas from Peniche
and in recent years dolphin trips have been going out from
Nazare. For a few selected videos of the local dolphins seen by
others at Nazare, Peniche and the Berlengas islands, see below....