Coimbra a central Portugal place to visit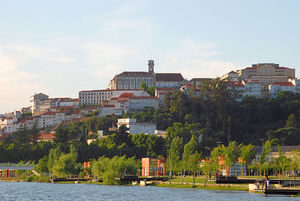 Spread over a hillside beside the river Mondego at the north of the Silver Coast region (195 km north of Lisbon) is Coimbra, which was the country's capital in the 12th Century.
Coimbra is a cultural and educational centre of the country with the University of Coimbra being the oldest academic institution in the Portuguese-speaking world and one of the oldest and most prestigious universities in Europe.
Click images to enlarge.
Continue reading "Coimbra a central Portugal place to visit" »