BOM SUCESSO - Design Resort, Leisure, Golf & Spa - Villas
Bom Sucesso - Silver Coast Design Resort.
I'm a conventional person, and don't generally go for these so called "modern" villas. Usually they look to me like a warehouse. But these circular looking villas on Bom Sucesso are very attractive:-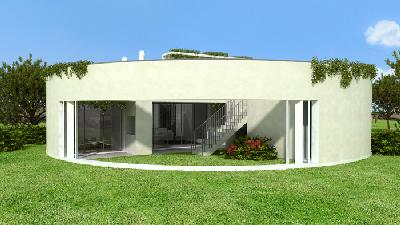 The plots for villas range between 700 sqm and 3000 sqm. The prices vary according to their location and the type of project to be constructed.
The villas are three, four and five bedroomed. Swimming pool and landscaping are optional.
This, below, is one of the square looking villas, and within the context of this development they do look ok and not quite so ugly as some of the blockhouses I've seen on hillsides in the area.
While they have townhouses as well. In my opinion the rental market nowadays is looking for luxury and if I was going to buy on a development, I think I'd want one of the better properties.
Plots for villas may be purchased with project, without being immediately required to construct.
---
Owner direct sale offer - click on link for Private villa for sale on Bom Sucesso Beach
---
---