Hotel Real d' Obidos- Silver Coast Portugal
Hotel Real d' Obidos 4 stars
Rua D. Joao de Ornelas, 2510-074 Obidos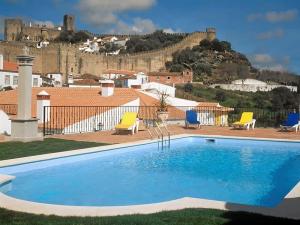 Built from a classified 14th century municipal house, this small hotel is excellently located for a walk around this quaint castle town.
The property is exquisitely decorated in a medieval style with suits of armour, tapestries, iron furniture and dark woods. The rooms are elegant and sumptuous, inviting you into a truly relaxing and private stay.
The outside terrace has an incredible panoramic view of the castle walls, the valley below and the sea in the far distance.