Marriott Praia Del Rey Resort - Silver Coast
Marriott Praia D'El Rey Golf and Beach Resort
Avenida D Ines De Castro N 1 Vale De Janelas 2510-451 Obidos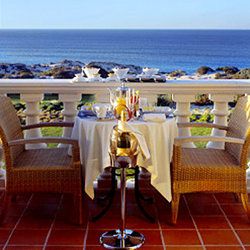 Five-star luxury resort hotel in Western Portugal. Situated on six hundred acres ten miles west of the medieval fortress town of Obidos and just a one hour drive from Lisbon, the hotel offers deluxe guest accommodations with breathtaking views of the Atlantic Ocean and Praia D'El Rey golf course.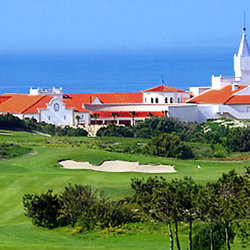 This eighteen hole championship seaside course will challenge and entertain any level of golfer. Golf World Magazine previously ranked the course 13 on its list of the top one hundred courses in continental Europe. The course was Winner Of European Golf Resort 2007.
The golfing resort was much more than ten years in development, with some private villa properties being built in the 1970's & 1980's. In October 2006 the Gazeta das Caldas quotes António Carneiro, president of the RTO (Region of Tourism of the Oeste) as saying, "Praia D'El Rey has 30 years, being an urban enterprise and being made before the PDMs is not a tourism complex". (translated from the Portuguese).
Despte that PDM (development plan) technicality, foreign investment got the project moving in the 90's and the course officially opened in June 1997. Course Architect - Cabell Robinson. This resort has proved so popular and successful that many new villas and apartments are still being built for sale. Buyers considering renting their villa on this complex should be aware that not being designated as a "tourism complex" may present some bureaucratic difficulties.
See more photos - Marriott Praia Del Rey Resort.

Villa Apartment Rental with Pool and Tennis - Silver Coast.
---
---