Perola da Lagoa - Silver Coast Property
Perola da Lagoa Country Club is a property and land investment
project promoted by London Investments Ltd, their real estate
promotion web site describes it as "a developing complex".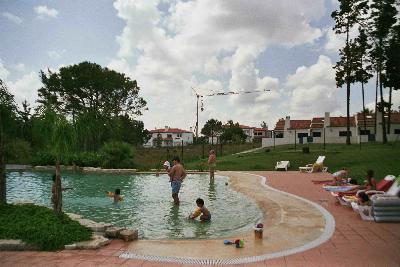 The English translation of the name is "Pearl of the Lagoon",
but perhaps this pearl is developing more slowly than at least
one visitor hoped. The pictures above and below, from a web site
subtitled "From Different Angle", seem to sum up the feelings
of someone posting his pictures taken in 2006.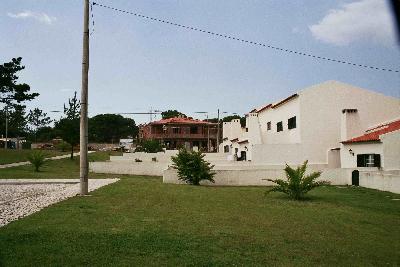 According to a 2004 public consultation document, the aim is to
establish an area of leisure based on a golf course of 9 holes
on an area of 509,000 m2. The venture is to include the
construction of a club-house, taking advantage of the structure
of the former Nautical Club, which would house a golf shop,
snack bar, meeting rooms and storage.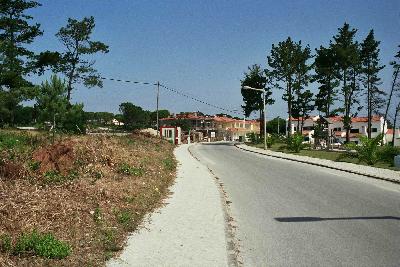 This project includes a "significant part" of ecological
reserve. So the promoters were seeking the necessary permission
to use the area from competent authorities. There is still
plenty of construction on the "resort", but as yet no sign of a
golf course. This may be why property on this resort is
sometimes cheaper than other resorts.
The London Investments web site is currently offering 30 town-
houses, 90 plots for the construction of individual villas and
82 plots for the construction of town-houses.
---
---