Residencial Penedo Furado, Foz Do Arelho
Residencial Penedo Furado - Silver Coast
Rua Dos Camarcoes 3, 2500-481 Foz Do Arelho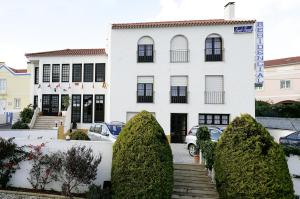 Residential Penedo Furado is located in Foz do Arelho, a small,
peaceful and relaxing coastal village, about 8 km from Caldas da
Rainha.
The nearby ocean invites you for a swim or a walk on the
promenade or sandy beach. You will find the Obidos Lagoon, calm
and quiet, framed in marvellous scenery.