Sao Martinho do Porto - Silver Coast
Arial View of Sao Martinho do Porto.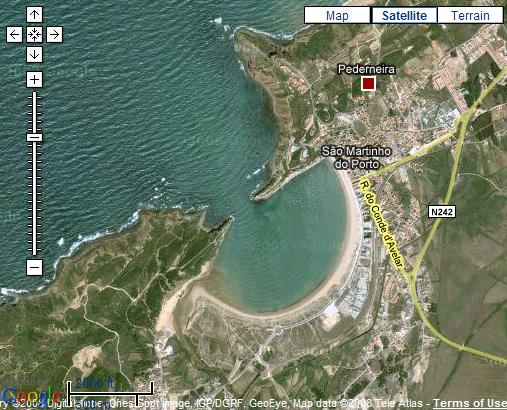 Google (copyright terms here)

Sao Martinho do Porto (often mispronounced by English speakers as San Martinho do Porto) is a beautiful shell shaped bay as the image from Google shows. Located approximately halfway between Foz Do Arelho on the Obidos Lagoon to the south, and Nazare the famous fishing village to the North.
The small and almost adjoining village of Salir do Porto and the nearby Serra do Bouro are popular locations for Northern Europeans to purchase secluded property and old cottages which need recuperation. There are plans for a golf project in Serra do Bouro, which I understand is still at the land acquisition stage.
Sao Martinho do Porto Hotels.
.

Portugal Villa Apartment with Pool and Tennis Court for Holiday Rental

---
---