Westin CampoReal Golf Resort & Spa
Campo Real Turcifal/Torres Vedras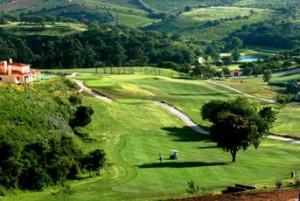 The Westin CampoReal Golf Resort & Spa opened on 4th October 2007. The accommodation comprises 151 hotel bedrooms and 207 apartment, townhouse and villa bedrooms, a total of 358 rooms.
The luxury 5-star facilities provided are a conference centre with meeting rooms with capacity for up to 600 people, 3 restaurants offering the finest selection of Portuguese and international cuisine, 2 bars, swimming pools, Health Club, tennis courts and a multi-purpose playing field.
The jewel in the crown of CampoReal Golf Resort & Spa is Donald Steel's extraordinarily beautiful and uniquely challenging 18-hole, 72 par championship golf course. Set among dramatic rolling hills and steep wooded valleys, the course is matched by a 5-star clubhouse and superb members' facilities.

Looking for the perfect second home or buy-to-let opportunity? Your search ends here.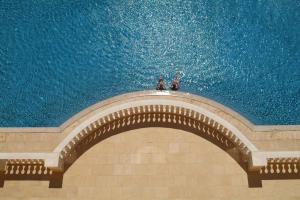 Portugal's Silver Coast is the third best European location for property investment, with a potential 10-year return of 360% (according to Channel 4's A Place in the Sun). And CampoReal is right on the doorpstep, with cheap flights from the UK and access to a stunning blend of some of the most dramatic and beautiful coastal and rural scenery anywhere in Europe. With property prices here lower than for equivalent properties on the Algarve, you'll get so much more for your money on the Silver Coast:-
See also my post about The Westin Residences on this Silver Coast Resort.

---
---