Instituto Español de Lisboa
Instituto Español de Lisboa (I.E.L.) at Dafundo, Oeiras (greater Lisbon) is a dependent Centre of the Ministry of Education and Science of Spain, approved by the Portuguese Ministry of Education, teaching according to the Spanish education system: Early Childhood Education (EI) from 3 years, Primary Education (EP) 6-11 years, Secondary education (ESO) 12 to 15 years, and Baccalaureate.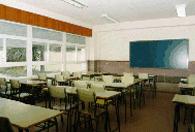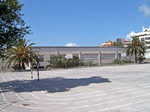 Instituto Español de Lisboa
Rua Direita do Dafundo, 40
1495-717 Cruz Quebrada-Dafundo;
Tel: +351 21 411 41 14/66 96
Fax: +351 21 411 21 68
GPS Coordinates: 38°41'59.6"N 9°14'21.0"W
Google Maps

At the Spanish Institute of Lisbon all classes are taught in Spanish. English and French are options from the first cycle of primary education. By agreement between the educational authorities of Spain and Portugal, the IEL curriculum includes the teaching of Portuguese Language and Culture by Portuguese teachers. The teaching of Portuguese is compulsory from the first year of primary education.
Web site: Instituto Español de Lisboa

---
---