Saint Dominic's International School
Saint Dominic's International School(SDIS) at Outeiro de Polima (between Cascais and Lisbon), was founded by Irish Dominican Sisters and is now officially owned and managed by Veritas Educatio, SA.
St. Dominic's educational programme, with curriculum delivered in English is inspired by the twin influences of the International Baccalaureate Organisation Learner Profile, and the Dominican motto of 'Veritas'.
St. Dominic's offers all three programmes of the IBO: Primary Years (PYP), Middle Years (MYP), and the Diploma Programme (DP). All students wear school uniform.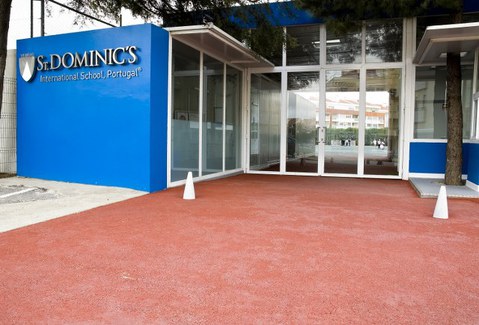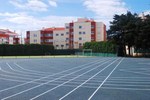 Saint Dominic's International School,
Rua Maria Brown, Outeiro de Polima,
2785-816 São Domingos De Rana;
Tel: (+351) 21 444 04 34 / 21 448 05 50
Fax: (+351) 21 444 30 72
GPS Coordinates: 38°42'46.8"N 9°19'44.4"W
Google Maps

Saint Dominic's International School (SDIS) is a private, non-selective, co-educational day school serving students aged 3 to 18 years in the international community, through the medium of English. SDIS is also accredited by the Council of International Schools (CIS) and the NEASC Commission on American and International Schools Abroad
There are facilities for Football, Basketball, Volleyball, Hockey, Tennis, Badminton and Athletics and a separate Refectory. Facilities also include:-
Self-contained Nursery/Kindergarten
48 Classrooms,
2 Gym halls,
3 Art Rooms,
2 Libraries,
4 Science and Technology Laboratories,
Music, Drama, and Computer rooms
A multi-faith meditation room.
Web site: Saint Dominic's International School
---
---