The Westin Residences, Silver Coast.
The Westin Residences
Rua Do Campo, 2565-779 Turcifal (Torres Vedras)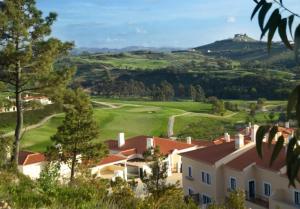 As well as the luxury five star hotel I previously posted about, Campo Real on the Silver Coast, the resort also allows investment in managed properties. Fully furnished and equipped to Westin brand standards and they offer a guaranteed 6% p.a. net two-year rental income for the three-bedroom townhouses; 5% p.a. net three-year rental income for villas and apartments.