Vimeiro Golf Course - Silver Coast
Praia do Porto Novo - Vimeiro - Torres Vedras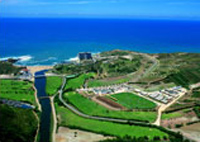 Opened in 1962 the Vimeiro Golf is 62km from Lisbon and only 50 metres from the beach. The Vimeiro Golf has a golf- course, a golf academy and a welcoming club house with reception and a Shop.
Benefiting from a microclimate, it permits the practise of this sport all year. The Vimeiro golf offers a pleasant and relaxing golf challenge to everyone who seeks it.
Well known for its excellent conditions and 9 holes, the Vimeiro Golf Course was built on the bank of the Alcabrichel River and right next to the sea.
The Vimeiro Golf Course offers panoramic views of rare beauty of the Region, which has a pleasant climate and in which the agriculture and the vineyards represent a very important part of the local economy.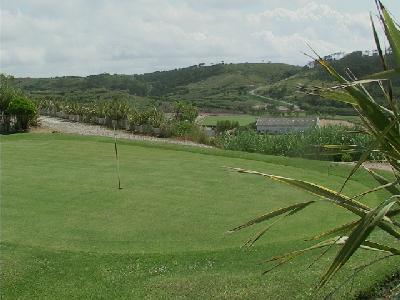 Vimeiro Hotels - Praia do Porto Novo
Praia do Porto Novo - Vimeiro - Torres Vedras