Grande Hotel Da Curia Golf And Spa, Curia
Grande Hotel Da Curia Golf And Spa
Av.Dos Plátanos, 3780-541 Curia - Anadia (Beiras)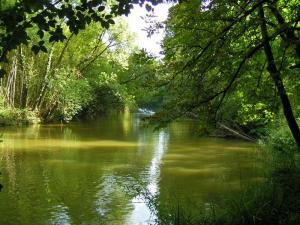 The Grande Hotel da Curia which dates from 1889 has its own golf
club. The Curia Golf is a 9-hole 2500-meter executive course,
featuring three artificial lakes.
This nine hole course at the northern extreme of the Silver
Coast, is not as well known as the larger property investment
resorts in the centre of the Silver Coast. The golf course was
founded in 2004. The architect was Jorge Santana da Silva.
Planning is in course to extend the present nine holes to
eighteen.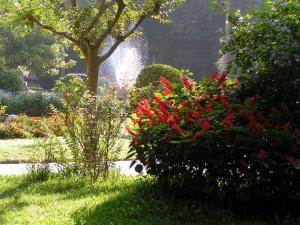 The course is located within the spacious grounds of the Grand
Hotel & Spa of Curia. The course acts as an adjunct to the main
attraction of its famous spring waters that have enjoyed fame
from as far pack as the Roman era.
Located to the north of Coimbra, the Grande Hotel da Curia
offers 81 comfortable and well equipped bedrooms, a restaurant
with room for up to 250 persons, conference rooms, a library
with a fireplace, an excellent spa with a heated indoor swimming
pool, a gym, jacuzzi, sauna and steam bath, providing you with
all the modern treatments.
Read Guest Reviews - Grande Hotel Da Curia.
See more photos - Grande Hotel Da Curia.

Villa Apartment Rental with Pool and Tennis - Silver Coast.

---
---